Customer Reviews
I am delighted to have received the following comments from students that have used my driver training services.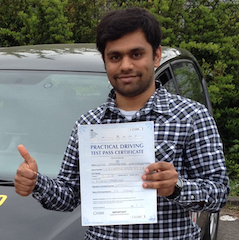 5 April 2014
Srinidhi Ananthapadmanabha - Godalming
"The service is extremely good, I see very little room for improvement." "The best aspect I would say is that instructor does not impose a particular way to do anything, on the other hand tries to explore how the student is doing something and polishes the method." "I would suggest Keith to all my friends as he is an extremely professional, friendly and punctual instructor."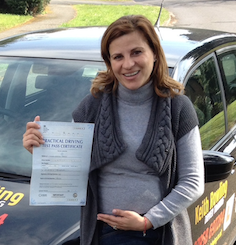 1 April 2014
Claudia Sommer - Godalming
The best aspect of the service offered was "explaining a lot, encouraging when I made a mistake!" "I thoroughly enjoyed every lesson you gave me, you boosted my confidence which allowed me to pass first time. Thank you very much."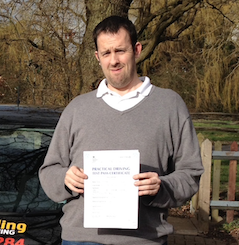 27 February 2014
Dean Weller - Godalming
"No changes needed, absolutely fantastic instructor, would thoroughly recommend!!!!" "Reliable, friendly, easy to understand, makes you feel real at ease while teaching you everything you need to know about being successful in passing you're driving test." "Thanks Keith for everything, really enjoyed being taught by you. Don't change anything, you were superb. Many thanks."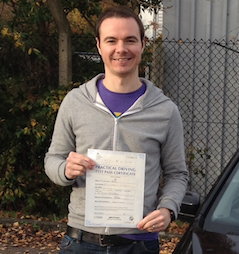 5 December 2013
Chris Baker - Godalming
"Clear and precise information given in a way that gives you ownership of the way you drive in a safe and controlled manner." "I cannot recommend Keith Rowling highly enough. Thanks for all the great instruction and advice."
Call 07958 697284 now and take the next step to passing that test! I look forward to hearing from you.